Afro textured hair is naturally on the drier side because our beautiful kinks, coils and curls make it hard for the natural sebum created by our scalp to run down the entire shaft of the hair. So the question of how to moisturise dry afro hair, is something naturalista's may often ask.
The struggle to keep the same level of moisture from the roots to tips (see what I did there? 😏) , is real and I want to help you find practical ways to make it less overwhelming.
We can often feel our roots being fairly moisturised and soft, only to run our fingers down the rest of the hair and feel it getting dryer with every inch.
So, as hard as our bodies work to try to provide the moisture our hair needs, it does need a little help to do so effectively.
Here are 7 ways to moisturise dry afro textured hair. This will help you set up a cycle that keeps your hair moisturised at all times.
1. Say No To 'Moisturising' With Oils and Butters
We love our shea, mango and cocoa butters and cannot get enough of our avocado, olive and coconut oils. However, there is a common misconception that those butters and oils actually moisturise by themselves. While rich butters like shea butter, for example, have nourishing properties that can temporarily make the hair feel soft and moisturised, actual moisture comes from water and water-based products. Let's take it a step further and talk about how to effectively use your oils and butters to create a strong moisture barrier.
2. Layer Your Products: How to moisturise dry afro hair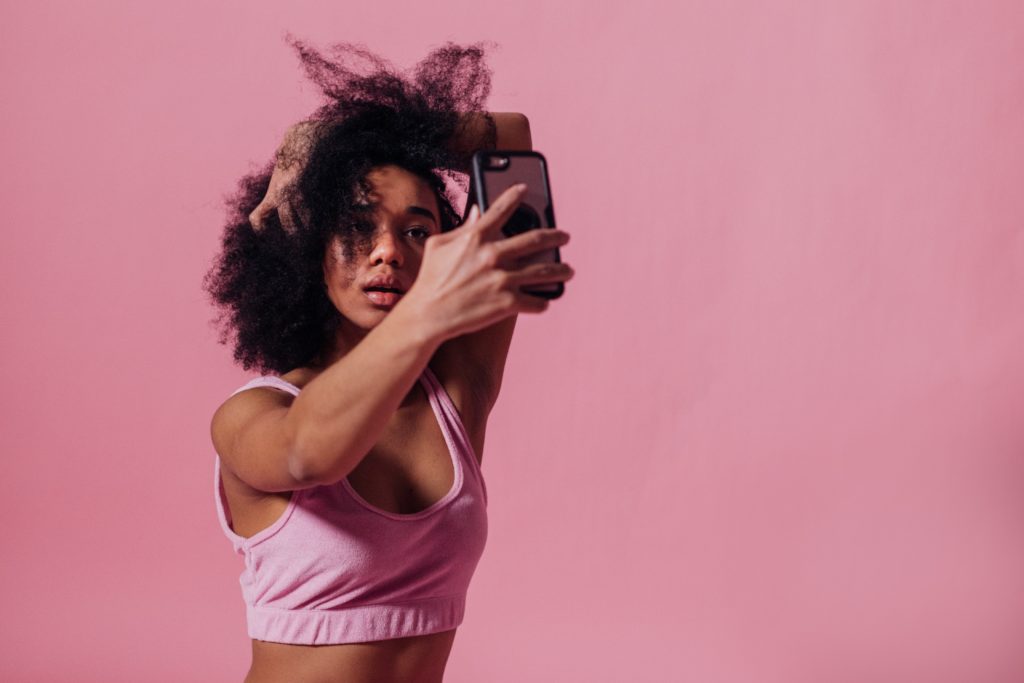 Moisture is water, so having water-based products in the beginning of your moisturising routine is key but not enough.
In order for your hair to retain moisturise and be sealed correctly, we recommend either the L-C-O (liquid, cream, oil) or L-O-C (liquid, oil, cream) method. See how in both cases the liquid (water or water-based product) comes first?
The reason for that is that the PH of water opens the cuticles and hydrates the hair.
Then you want to add either your cream or oil.
The cream deeply nourishes and the oil seals the hair and locks the moisture into place.
Your hair then has all the nourishment and hydration it needs and is able to keep it locked in longer.
This 3-step system guarantees your hair being able to stay moisturised for several days up to a week, depending on your hairs' porosity.
3. Deep Condition
As much as the moisturising routine we just talked about has an instant moisturising effect, the overall moisture level of your hair is like a battery that needs to be fully charged every once in a while.
So, every 10 days to a fortnight you want to implement a deep conditioning session to allow your hair to soak up all the moisture it needs.
Use a conditioner, like our TRIPLE Protein Strengthening Masque and add one or two oils to it. Our Grow it Long scalp serum is the perfect product to infuse your conditioner with, nourishing and stimulating properties that will help your hair not only absorb the needed moisture but also jumpstart blood flow in your scalp which stimulates healthy hair growth.
Apply your deep conditioner all over your hair and scalp and let sit for at least an hour and a half.
You can let it sit longer. However, overnight deep conditioning is unnecessary as the hair can only absorb so much product. It can also damage your cuticles if it soaks up too much of the heavy product whilst you're asleep.
4. Tuck your ends away: how to moisturise dry afro hair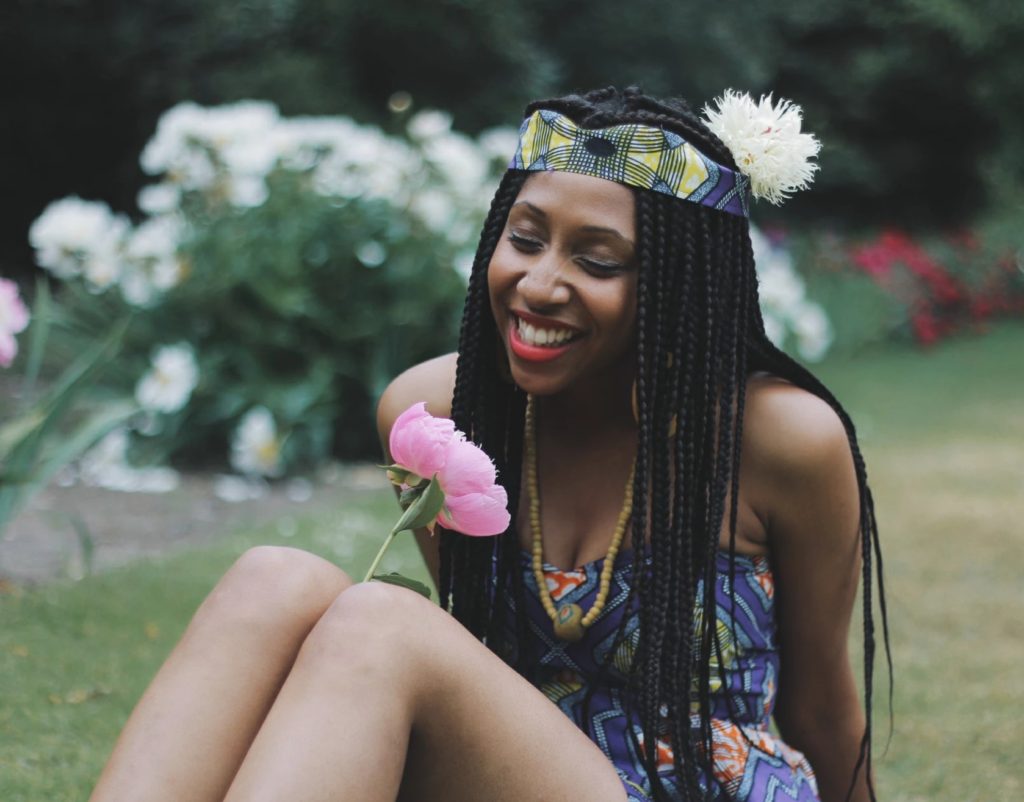 Another practical way to prevent moisture from evaporating the hair too quickly is to wear protective styles that limit the environmental elements on the hair.
Giving your hair a little break once in a while can make a huge difference in the overall health of your hair, its moisture and length.
5. Shampoo only when needed
Cleansing the hair is important and should be adapted to your lifestyle. For example, if you work-out a lot, you will need to wash your hair a little more often than someone who does not.
However, the hair and scalp do not get dirty enough during the week that you need to use a shampoo each time you wash your hair.
Choosing gentle cleansers like our Comb-out Cowash is a great way to cleanse the hair. It refreshes the scalp without stripping the hair of its natural oils each time.
You will not need as much product to replenish the moisture levels which also has ecological benefits.
6. Sleep on satin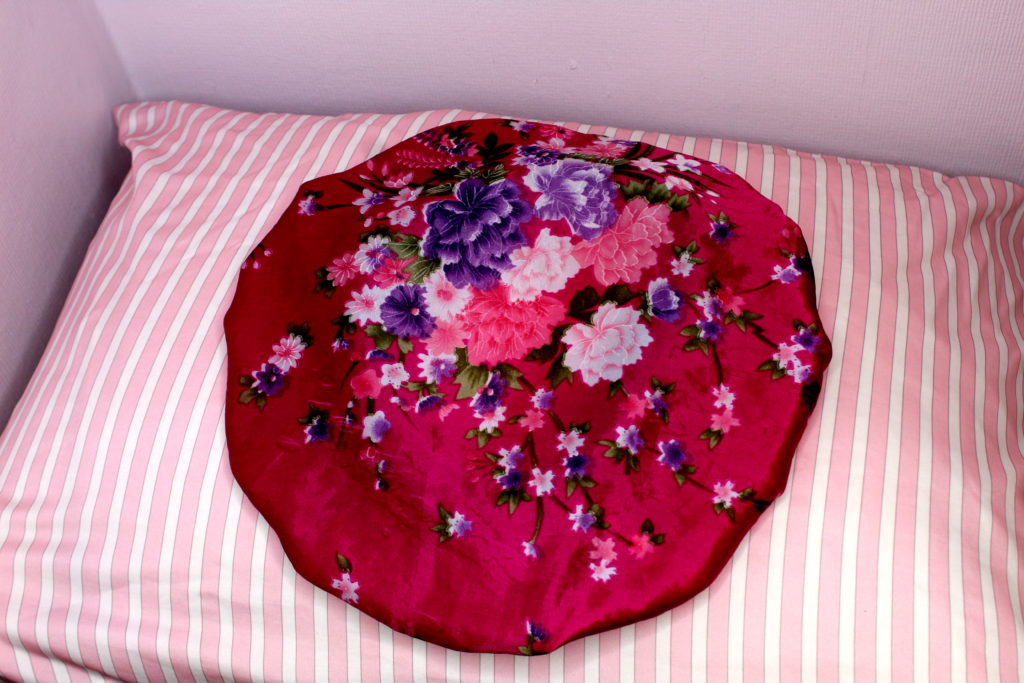 At night is the time when our hair can lose a lot of its moisture depending on how we sleep.
Now, don't worry, there is no magic sleeping position to keep your hair moisturised.
However, protecting your hair with a satin bonnet or sleeping on a satin pillow case will make all the difference.
It will reduce you hair from being exposed to friction, which can cause breakage and create unnecessary tangles and knots.
The satin prevents the moisture from getting soaked up, like it would with a cotton pillow case.
7. Drink Water: How to moisturise dry afro hair
Moisturising from the inside out is another great way to keep your hair moisturised.
A dehydrated body will have a hard time providing moisture for your hair.
By keeping your body hydrated and drinking 1,2 to 1,5 litres of water a day, your body stays hydrated. And so does your hair.
I hope these tips on how to moisturise dry afro hair helps you on your healthy hair journey! Sign up to our newsletter for discounts across our range and more hairducation tips!
Here's Check out our tutorial on moisturising afro kids hair: