How To Pamper Yourself: 3 Ways How
This week we want to talk about self-care. Whatever your hair care routine or regiment, we believe it should be part of a self-care moment that you take to treat yourself. Getting out of the day-to-day responsibilities and directing positive energy to yourself might just be what you need. Here are ways you can pamper yourself and your hair this week.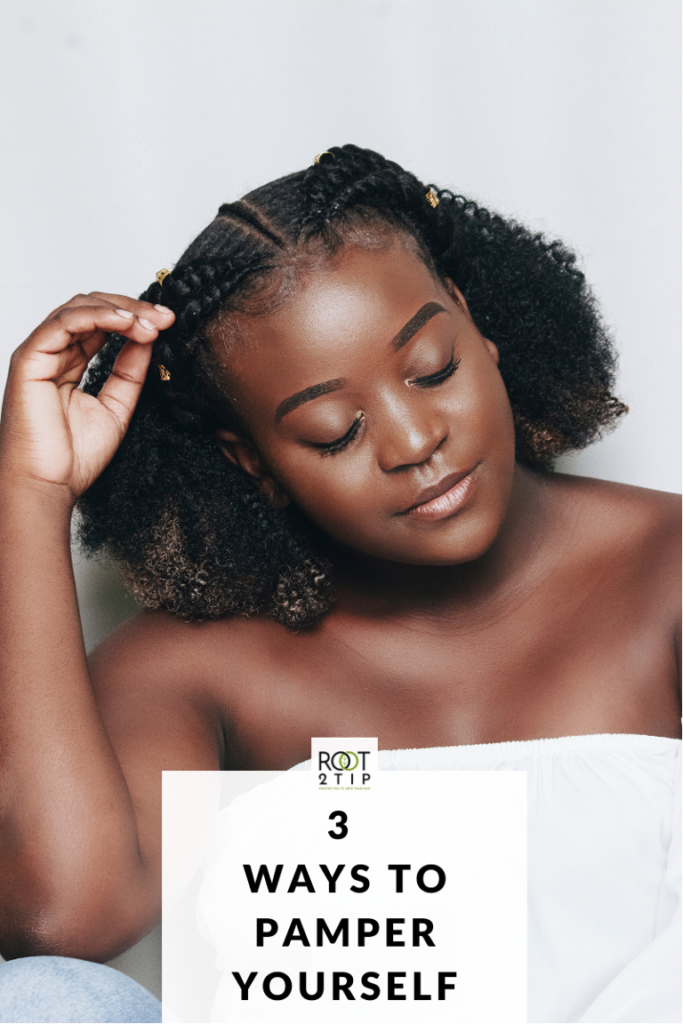 How To Pamper Yourself: Scalp massage
When we think about our hair care, we sometimes forget the scalp. It is responsible for the condition and in some cases, the rate at which our hair grows.
Making sure the scalp is in the best condition possible will help your hair thrive. Massaging your scalp, will activate blood circulation and stimulate hair growth.
Using a scalp massaging tool that you can use in the shower can turn that wash day into a spa experience, as the circular movements are very soothing.
You can do a hot oil treatment prior to the scalp massage. Using essential oils like rosemary, tea tree or peppermint can help stimulate the follicles and leave your scalp feeling refreshed. Please note however, that you should avoid rosemary oil if you are pregnant. We recommend a scalp massage once a month, this allows you to schedule the perfect moment and gives you time to enjoy your scalp being refreshed and ready to grow your beautiful coils and curls.
You can use our Grow It Long Scalp Serum or Root Energizer Oil to perform your scalp massage.
Lovelyn Appiah