Summer is here. I repeat, summer is here! With everything the world had been going through these past 18 months, it's amazing to be able to enjoy this summer in a more, closer to normal, way. We thought you might want to have a look at some amazing summer hairstyles you can wear. Make a statement with afro-futuristic space buns, or a cute bubble ponytail. Whatever makes you feel like the beautiful Queen that you are, we are here to help you find you discover summer hairstyles for natural hair. Take a look: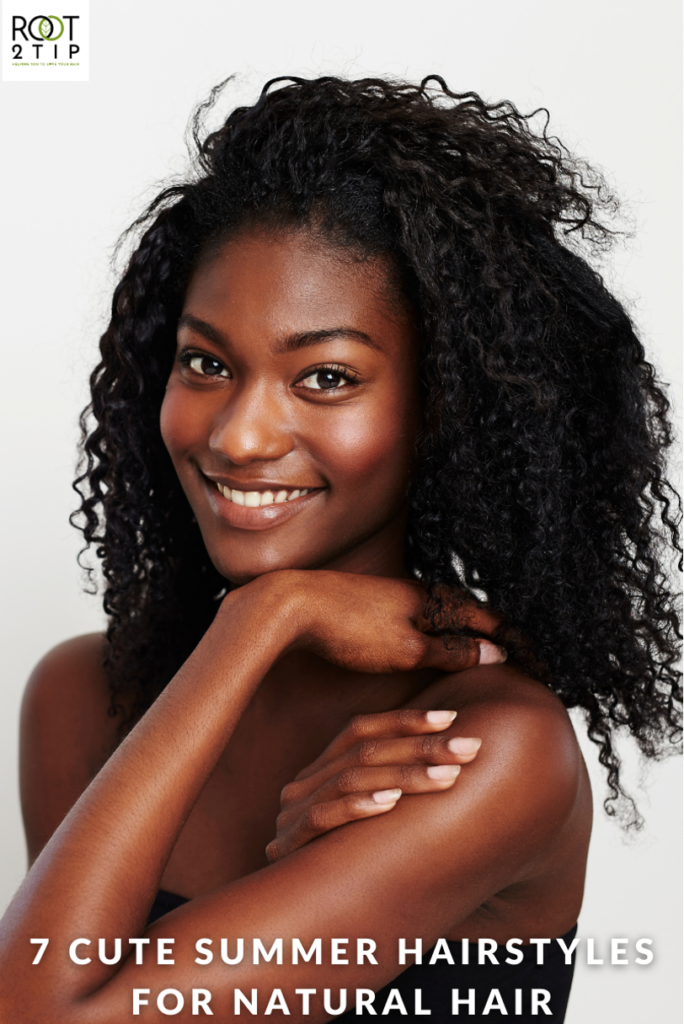 1. Space Buns: Summer Hairstyles For Natural Hair
If you do not like using gel, spray some water on the perimeter of your hair, followed up by our Natural & Whipped Beauty Butter.
Brush and tie a scarf on your hair for 10 – 15 minutes.
Your hair will lay flat and soft without the gel effect. You can wear your ponytail as a high puff, twirl it around for a chignon effect or push the ponytail to the side for a side ponytail. Be creative!
3. Protective Style Cornrows
To start, simply part your hair in 4 – 6 parts and cornrow your hair down finishing off with a loose braid.
Once all your cornrows are completed, tuck away the ends into a soft low bun. And voilà! Your hair is protected and you look amazing!
Subscribe To Our Newsletter For Discounts and Updates!
4. TWA with a twist
For all our new naturals or short hair naturalistas, we know that styling short hair can be a little bit of a challenge.
This TWA (teeny weeny afro) tutorial is a super cute way to style your short hair, using a headband or scarf. You can choose the colour to match the rest of your outfit and make it fun.
5. Frohawk: Summer Hairstyles For Natural Hair
 The frohawk is one of those that can make for a statement in and of itself and we are so here for it!
You can either gather your hair up in a single ponytail, then shape the curls into a fro-hawk using bobby pins, or create 2 – 3 pony tails, then fluff out the hair in a cascading shape. This style is great because it works for short, medium and long hair.
6. Pineapple with headscarf
 Wearing your hair in a pineapple can stretch your hair without disturbing the curls but it's also an amazing style that you can dress up or down depending on the accessories you choose.
7. Bubble Ponytail: Summer Hairstyles For Natural Hair
You can either do one single ponytail cascading down your back or two on each side if you're feeling a little sassy. This hairstyle is also a protective hairstyle as your hair is nicely tucked away. Decorate it with beads or gold braces and raise your head high like the Queen that you are!
Our Honey-rain juice acts as a great detangler to help you to achieve all of these cute summer hairstyles for natural hair. Why not order yours, here? Our customer, Kimberly uses honey rain juice, and this is what she has to say:
''This is essential for your hair care! I usually wait to see the overall results before submitting a review. After using this product for over a year and previously trying other brands, I can say that it is the best by far. It detangles and provides moisture to my hair. I have seen the growth and retention since it was recommended. Certainly a must have!''