When Is The Best Time To Trim Your Hair?
We all know trimming should be part of a healthy hair journey. However, it's one of those things we tend to push aside because it feels like we are going backwards. When one of your hair goals for your child is long hair, trimming can feel counterproductive. But we promise it really is not! Here are tips for deciding when is the best time to trim your child's hair: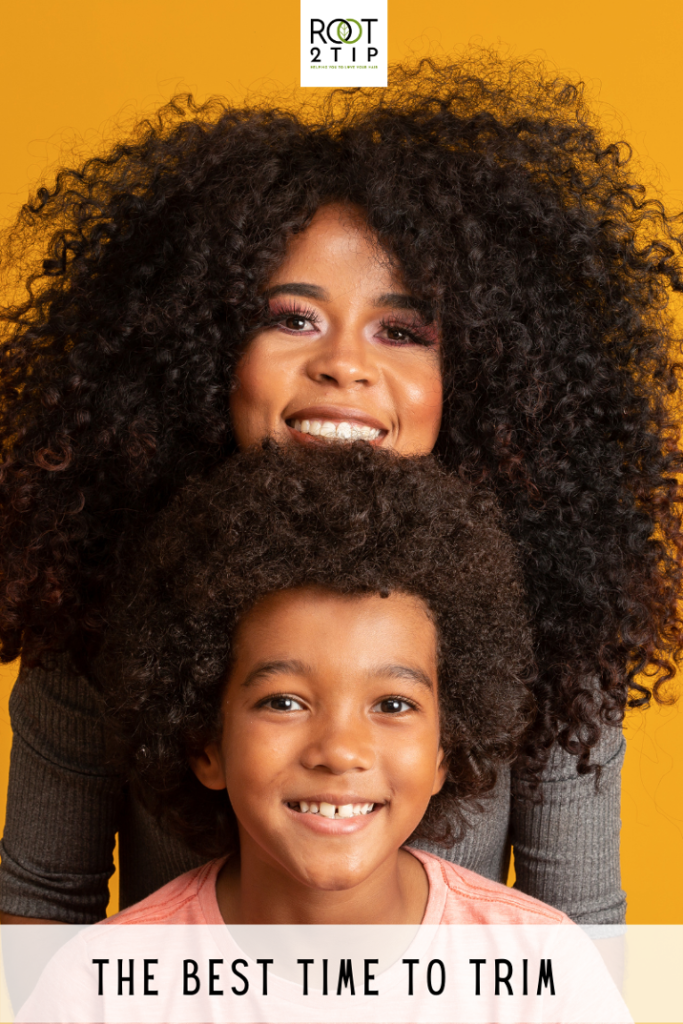 If you've never trimmed before: When is the best time to trim?
If you've never trimmed your child's hair before and your little one is at least 5 years old, you might want to consider the first trim. Even if your child's hair is on the shorter side, the ends can be weakened by manipulation when styling or combing. For a first trim, we recommend twisting the hair in small to medium sections. Then, trim off the very last part where the twist gets thinner. This way you are not overwhelmed with a particular cut or length. All you need to do is follow the natural twist and cut off the thinning part.
Lovelyn Appiah